Training Programs
The Beachside 28 Day Challenge Program has been specifically designed to maximise Fat Loss and is suitable for every fitness level so by the end of the 28 days you will look and feel fantastic!
And just to remind you, ALL our Group Sessions are included in your challenge entry. There is no extra cost!
*You do not have to be available for training sessions at the same time as your buddy.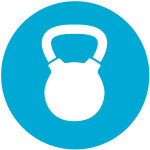 BOOTCAMP
These sessions build strength and any fitness level can complete them.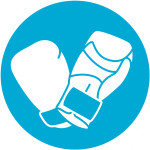 BOXING
Burn fat FAST! Everyone who has tried our unique boxing classes has loved them.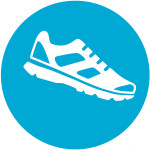 WALK, JOG, RUN GROUP
Lose weight and build your cardio fitness no matter what your fitness level.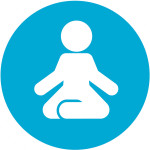 SPECIALTY SESSIONS
Yoga, Fit Mums, Tri Group and our Specialised Personal Training Sessions.
Results Tracking
Included are 2 full body scans valued at over $100, using the most accurate scanning technology to determine results such;
Skeletal Muscle Mass, Soft Lean Mass, Lean Body Mass
Body Fat Percentage, Visceral Fat Level, Subcutaneous/ Visceral Fat Mass (in kg)
Visceral Fat area, Prediction of Abdominal Fat (for the next 20 years)
Bone Mineral Content and Protein Mass
Water and Total Body Water
Body/Fitness Age
Plus so much more!
You will receive all this information in a handy summary to take home as well as a comparison after your second scan. You will also be able to login via our app to see your results any time and be able to compare this to past results.

I was finally able to find the motivation I needed.
The challenge was perfect to help me set up goals and teach me how to achieve them as well as prepare delicious healthy meals and shred the kilos. I have lost over 10 kilos!

I lost 12 kilos but gained so much.
I'm stronger, fitter, faster and more determined than ever. I believe in myself, I feel fantastic and I'm happier than I've ever been!
Nutrition Plan
The Beachside 28 Day TEAM Challenge Nutrition Plan is designed to make you lose fat and fast-
Quick Recipes
Family proof dishes
Cheap ingredients
Delicious food
Nutritious meals

My whole body has changed!
I feel lighter, I have 100% more energy, I'm more positive and comfortable and I'm loving life. I can buy clothes without even trying them on now!

I'm a whole other level of fit!
I am so excited to discover the athlete within me. I ran my first 42km marathon at the age of 42 and I weight less than when I was in my 20's… WAY less!
Mindset Lessons
The biggest asset you have on your side to make any changes in your lifestyle is your mindset. We understand what goes on inside your head and have helped thousands of clients over the years overcome their barriers and obstacles to improve their self image and motivation.

I have toned up and I am fitter than ever.
I am now 60 kilos (something I haven't been since before having my 4 kids), I feel fantastic, I have toned up and I am fitter than ever. I'm 43 years old and can't ever remember being this fit! I am even more organised in my day and handle stress better!

I am proud of what I have become
I saw fantastic results week after week and the results came thick and fast. I worked hard but I knew if Kieran said I could do it then I could do it! I lost massive kgs, learnt about myself and finally had the energy to do the things I had always wanted to do.
Register 
NOW

 with a team mate and SAVE $$$
Over $750 value for only $149.00
Or join with a buddy and register for only $97!!!
PLUS your chance to win a prize pack including;
Unlimited Sessions Membership,
3 Months Personal Training!
All valued at over $1,000! 
Starts Saturday 11th February!
Get Results Like These In Just 28 Days!!!